CHC43515
Certificate IV in Mental Health Peer Work
Overview
This qualification reflects the role of workers who have lived experience of mental illness as either a consumer or carer and who work in mental health services in roles that support consumer peers or carer peers.
Workers are employed in the mental health sector in government, public, private or community managed services.
This peer work training provides an opportunity for participants to build on their lived experience or on-the-job experience and receive a nationally recognised qualification in mental health.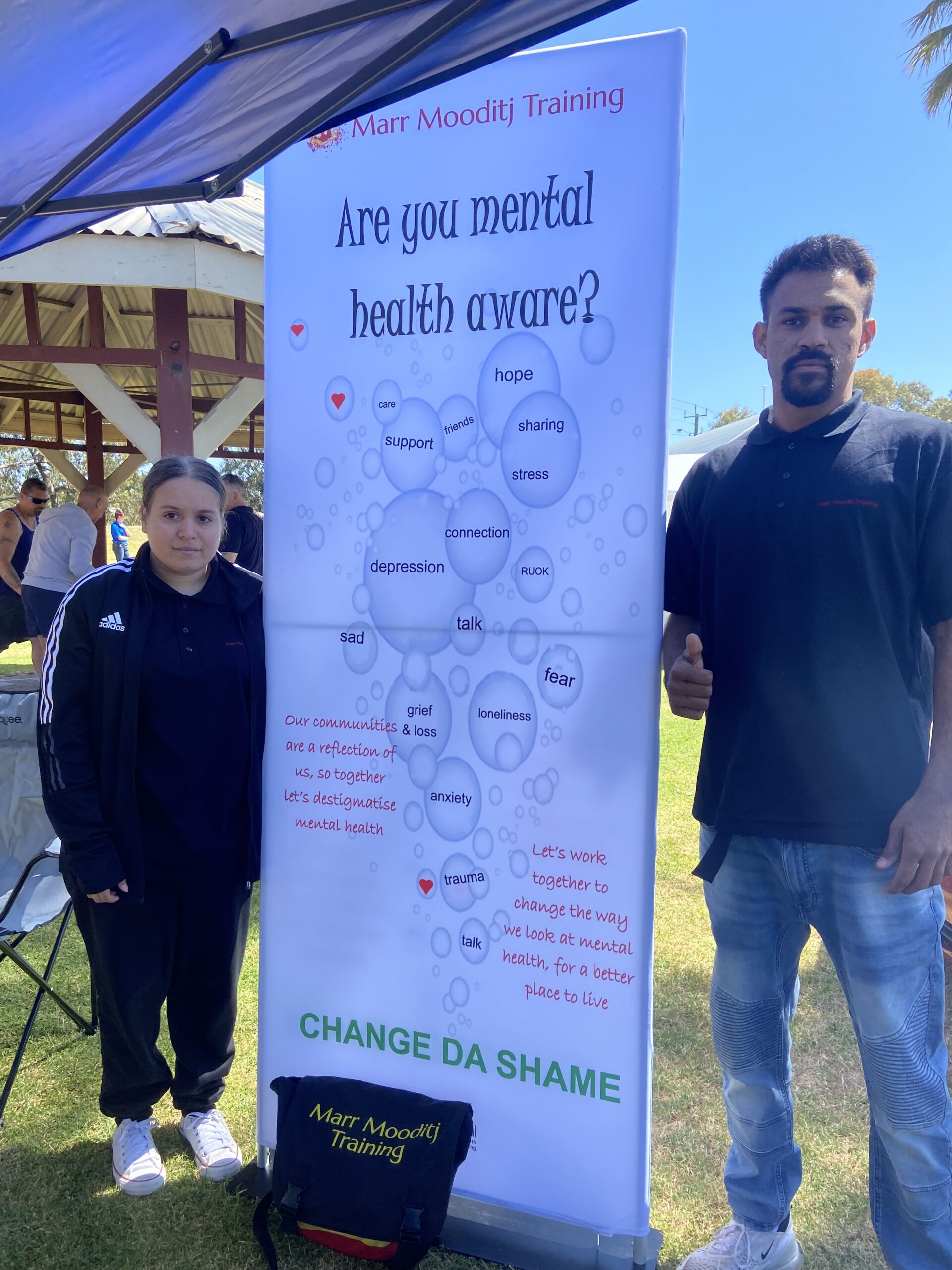 Entry Requirements
Be 18 years of age and provide photo ID with proof of age
Must be Aboriginal descent
Units
HLTWHS001
Participate in workplace health and safety
Core
CHCDIV001
Work with diverse people
Core
CHCMHS007
Work effectively in trauma informed care
Core
CHCMHS008
Promote and facilitate self -advocacy
Core
CHCMHS011
Assess and promote social, emotional and physical wellbeing
Core
CHCPWK001
Apply peer work practices in the mental health sector
Core
CHCPWK002
Contribute to the continuous improvement of mental health services
Core
CHCPWK003
Apply lived experience in mental health peer work
Core
CHCAOD001
Work in an alcohol and other drug context
Elective
CHCCCS019
Recognise and respond to crisis situations
Elective
CHCDIV002
Promote Aboriginal and/or Torres Strait Islander cultural safety
Elective
CHCMHS005
Provide services to people with co-existing mental health and alcohol and other drugs issues
Elective
CHCLEG001
Work legally and ethically
Elective
HLTWHS006
Manage personal stressors in the work in the environment
Elective
CHCPRP003
Reflect on and improve own professional practice
Elective
Delivery
The delivery of this course will be as follows:
4 blocks of three (3) weeks
1 block of two (2) weeks
80 hours of mandatory work placement
Dates
13 February 2023 – 31st August 2023
17 July 2023 – 15 December 2023
Career Opportunities
Job roles include consumer and carer support work across government, public, private or community managed services.
Pricing
This course is a targeted fee relief course
   Concession:                 $319.20                                       Non-Concession:         $1,077.30
The Student tuition fees are indicative only and are subject to change given individual circumstances at enrolment. Additional fees may apply such as student service and resource fees.
Contact us to find out more about this course.