HLT54121
Diploma of Nursing
Overview
The next intake will be advised at a later date.
This course is suitable for those looking to start their career as an Enrolled Nurse.
Successful completion of this course leads to registration with the Australian Health Practitioners Regulation Agency (AHPRA) as an Enrolled Nurse. This qualification reflects the role of an enrolled nurse working under the supervision of a registered nurse. This qualification covers the application of skills and knowledge required to provide nursing care for people across the health sector. A lifespan approach should underpin this qualification with relevant competencies that relate to the different stages of life identified within the units.
Marr Mooditj offers state-of-the-art training facilities and ongoing support to individual students. By enrolling in this course, you are taking one step forward for the Aboriginal community and filling the huge demand for enrolled nurses.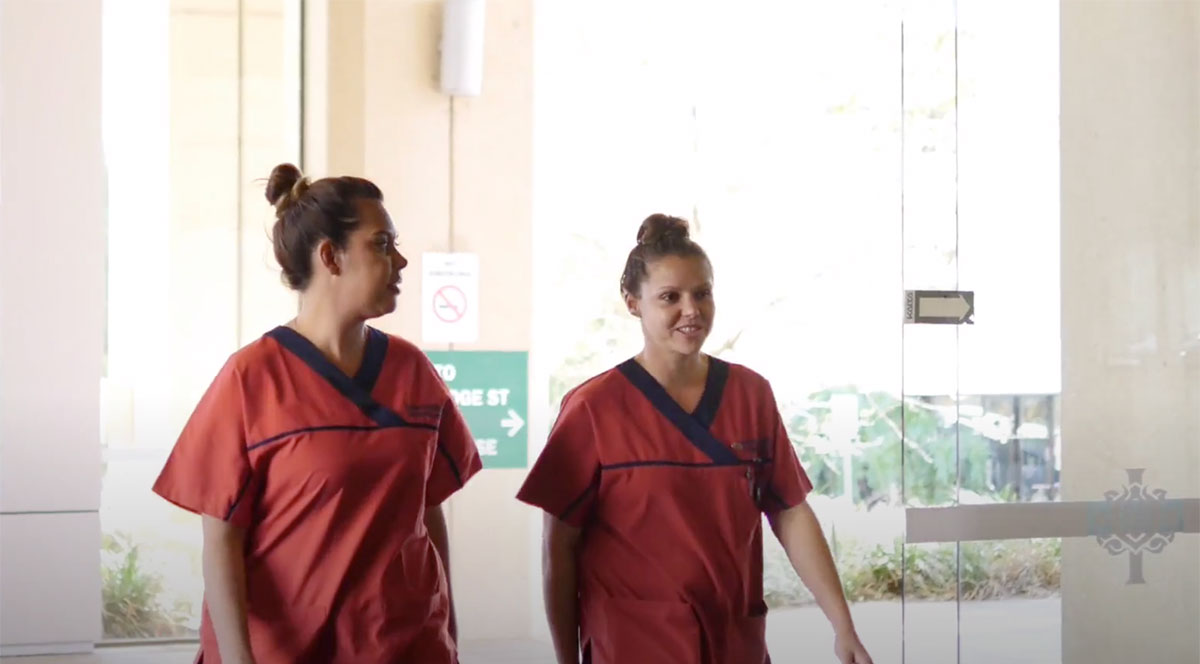 Entry Requirements
To be eligible for entry to this course applicants must be 18 years of age or older and are required to have:
Achievement of Exit Level 3 in an ACER literacy, language and numeracy test and
Year 12 Western Australia Certificate of Education (WACE), passing in maths and science.
If WACE is not obtained, the minimum requirement is attendance and satisfactory completion of at least six years of primary and secondary education taught and assessed in English, including at least two years between years 7 and 12, as specified in the  NMBA English language skills registration standard.
Marr Mooditj Training will provide you with further information on the LLN tests during the enrolment process, the support available during the course, and advice and assistance on applying for Registration closer to graduation.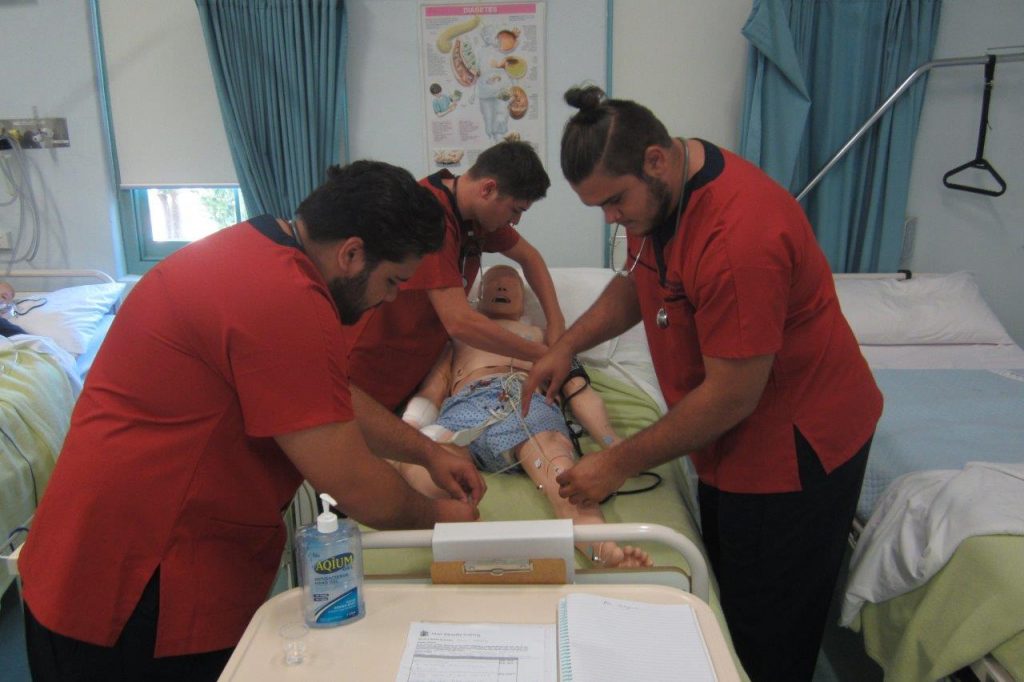 Units
Course Outline
Total units = 25
Core units = 20
Elective units = 5
CHCDIV001
Work with diverse people
Core
CHCDIV002
Promote Aboriginal and/or Torres Strait Islander cultural safety
Core
CHCPRP003
Reflect on and improve own professional practice
Core
HLTAAP002
Confirm physical health status
Core
HLTAAP003
Analyse and respond to client health information
Core
HLTENN035
Practise nursing within the Australian health care system
Core
HLTENN036
Apply communication skills in nursing practice
Core
HLTENN037
Perform clinical assessment and contribute to planning nursing care
Core
HLTENN038
Implement, monitor and evaluate nursing care
Core
HLTENN039
Apply principles of wound management
Core
HLTENN040
Administer and monitor medicines and intravenous therapy
Core
HLTENN041
Apply legal and ethical parameters to nursing practice
Core
HLTENN042
Implement and monitor care for a person with mental health conditions
Core
HLTENN043
Implement and monitor care for a person with acute health conditions
Core
HLTENN044
Implement and monitor care for a person with chronic health conditions
Core
HLTENN045
Implement and monitor care of the older person
Core
HLTENN047
Apply nursing practice in the primary health care setting
Core
HLTENN057
Contribute to the nursing care of a person with diabetes
Core
HLTENN060
Apply nursing practice in the paediatric care setting
Core
HLTINF006
Apply basic principles and practices of infection prevention and control
Core
HLTWHS002
Follow safe work practices for direct client care
Core
HLTAID011
Provide first aid
Elective
HLTWHS006
Manage personal stressors in the work environment
Elective
CHCCOM005
Communicate and work in the health and community services
Elective
HLTENN057
Contribute to the nursing care of a person with diabetes
Elective
HLTENN060
Apply nursing practice in the paediatric care setting
Elective
Delivery
Our full qualification is delivered over approximately 18 months, three stages consisting of 10 blocks, plus 5 clinical placements.
This qualification is block release mode to allow access for regional and remote students. These blocks are delivered on site at Marr Mooditj Training facilities.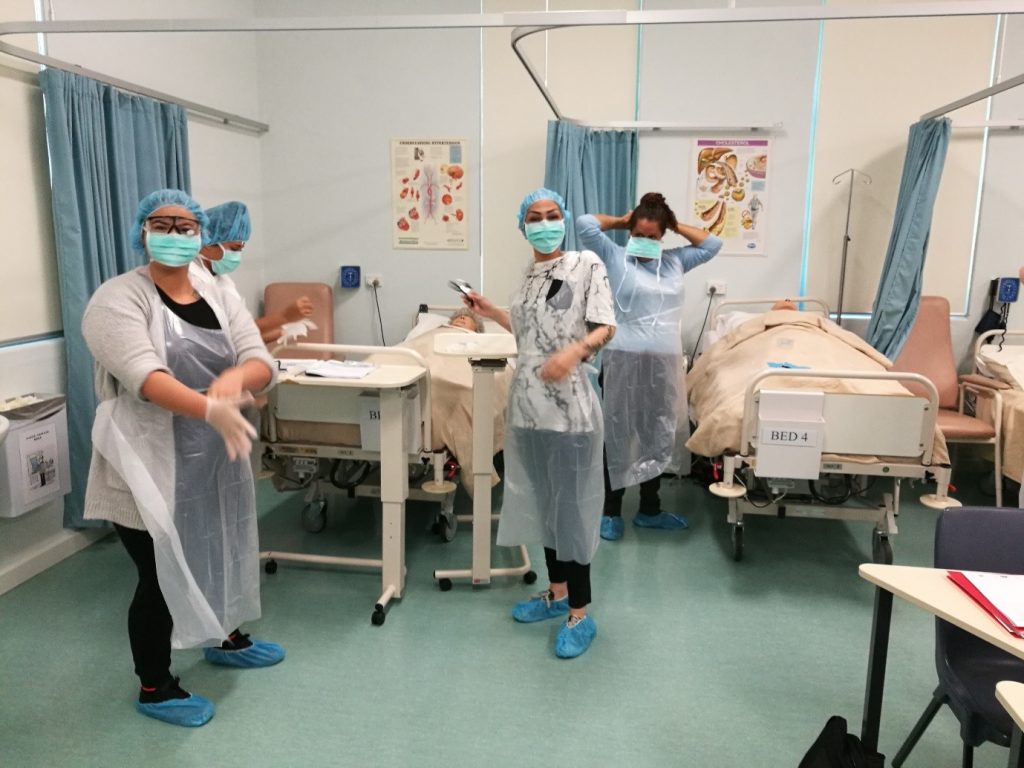 Career Opportunities
On successful completion of the course:
You will receive the nationally endorsed HLT54121 Diploma of Nursing, which will allow for registration as an enrolled nurse with the Nursing and Midwifery Board of Australia.
Graduate programs as an enrolled nurse at various hospitals.
Continuing studying into Bachelor of Nursing at a variety of universities.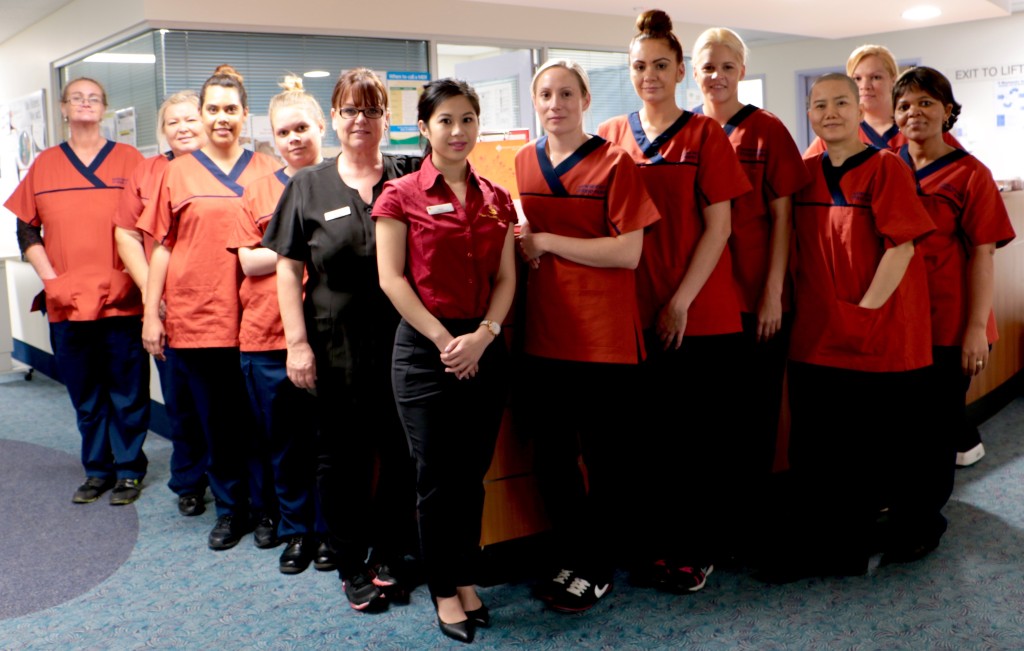 Pricing
This course is fee free in 2023
The Student tuition fees are indicative only and are subject to change given individual circumstances at enrolment. Additional fees may apply such as student service and resource fees.
Contact us to find out more about this course.